At first glance, this miniature thing seemed useless, but after a while, the public suddenly realized that in fact, it was a very convenient and easy to maintain and useful thing. Other manufacturers, which released their analogues, also showed an obvious interest in the new format. But Eleaf is not one of those who stop there. Yesterday I found out that the company's website had information about iCare 2 .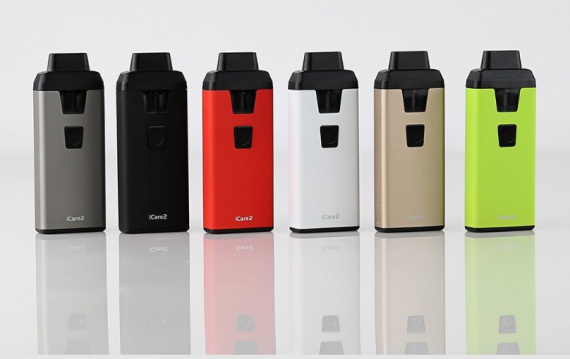 The first thing that immediately catches your eye – the device is significantly different from the first version in terms of design. To be honest, I was even a little surprised. Usually, the following versions of successful products are simply updated and "rolled out" to the market. Designers Eleaf, I just want to praise, because the novelty looks even steeper than the baby that we were shown earlier. I can say with certainty that out of all the presented market in this segment, i like the most iCare 2 . This baby is available in several color options, among which I liked white most of all.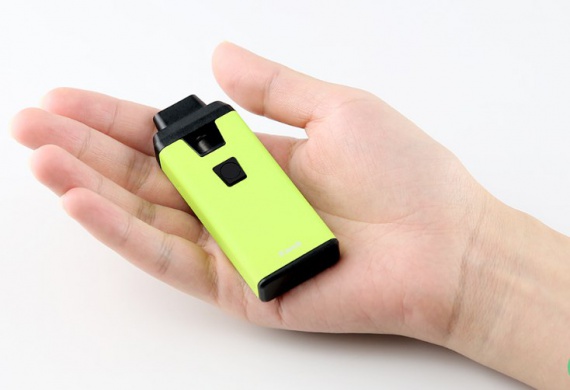 Specifications :
But in terms of TTX special differences you will not find here. The designation "electronic nicotine delivery system" is still very suitable for iCare . All that this thing can do is saturate the user with nicotine, without exacerbating its complex maintenance process. In short, if you are pestered with the question "what to buy to quit smoking?" You can with full confidence advise iCare 2 .
For the entire device is responsible for the built-in battery at 650 mah. The maximum power is 15W, the resistance threshold is set in the range from 0.6 to 3 ohm. Charge the battery with the micro usb connector. There is only one cardinal difference – if the first version worked "from tightening", then the user already receives the fire button.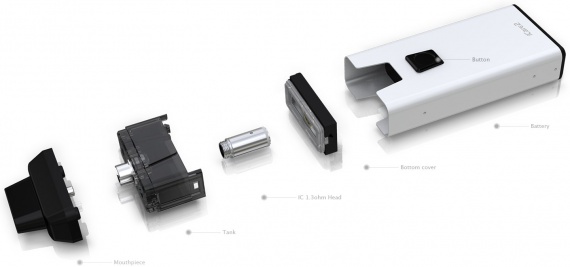 The capacity of the liquid reservoir is 2 ml. Given the specifics of the device, we can say with certainty that there will be no problems with the flow of liquid. Refilling is due to the holes in the bottom of the atomizer unit. In order to "refuel" it is only necessary to remove the upper part of the atomizer, and pour the liquid into one of the holes.