The company Smoant assiduously replenishes its line of boxmodes. From the pen designers of this manufacturer come out as a device of the traditional form factor, and rather unordinary specimens. Remember at least Smoant Rabox , the so-called skeleton. I do not know if this bandura was successful, but not so long ago the company announced another novelty Smoant Rabox Mini . As the name suggests, this is the younger brother. Although the characteristics can not be said.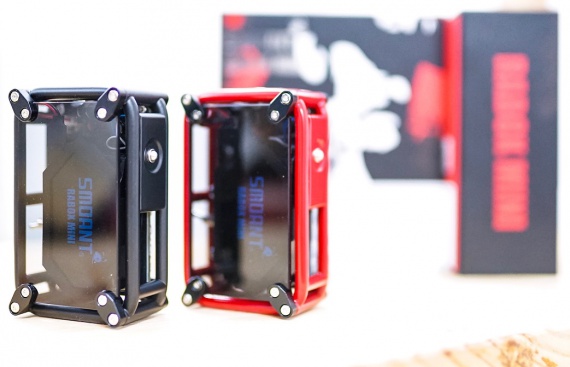 Options
– Smoant RABOX Mini Mod
– USB cable
– user manual
– kerambit, keychain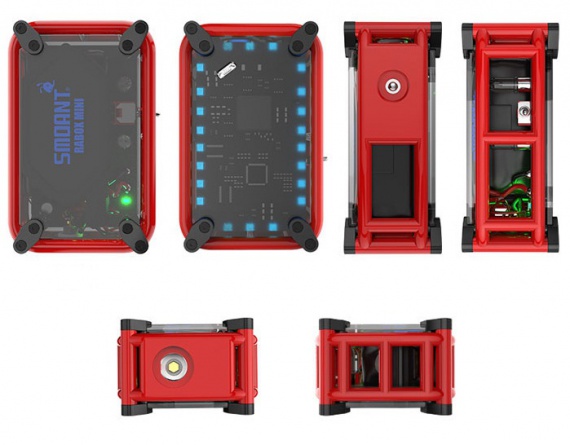 The design inherited from the older version. There is nothing new here. The same metal frame, made, as the manufacturer claims, by hand. The same transparent plastic side panels through which the inside of the device is viewed.
Dimensions, of course, diminished – the width of the boxmode has lost as much as 2cm, and in height 0.6cm.
But the characteristics of the mini version outperformed the earlier version. The output power increased by as much as 20W – it was sarcasm, if that. After all, its main feature – the reduced size as a Rabox was well very cumbersome.
Constructive, as well as design, remained the same. At the front end is the same monstrous Fire button, on the opposite side of the switch switch switching modes. The modes are exactly the same – HIGH and SOFT – that's so simple, and why bother.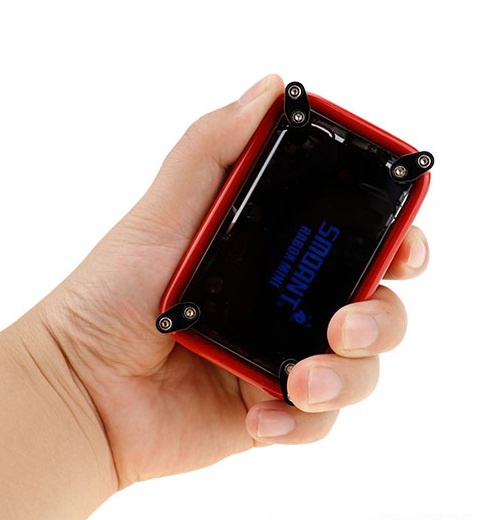 Oh yes, I almost forgot about another highlight – backlight. If the older version glowed during the ignition with several diodes, then in the updated model, rejoice, these diodes are darkness. They are located around the perimeter of the hull and glow so that now boxing is not a shame to use in a disco, or rather, it's better to use the expression "on the disc." And three times pressing you can change, and the color, and the frequency of flashing, etc.
Advantages \ disadvantages
+ extraordinary design
+ reduced dimensions
+ increased power
+ equipment
– price